Microscopical Society of Southern California


How to Join
---
The Microscopical Society of Southern California. (MSSC) was founded in 1938 and is dedicated to the study and practice of the science, art, and history of microscopy and to the collection and study of related scientific devices. Membership includes individuals with an active interest and experience in optical and electron microscopy and associated science and technology, as well as, novices with varied interests. The club is not exclusive. In addition to local Southern California members, we also have corresponding members from around the globe.
Membership entitles you to attend our monthly meetings and workshops. The regular meetings are held on the third Wednesday of the month (see MSSC Program Schedule for details). Lectures by members and outside speakers on microscopical subjects are featured. Workshops are held on the first Saturday of the month. There is also a quarterly "hands-on" practical workshop. Meetings and workshops also include a sales table and "show and tell" presentations by the members. Refreshments are served.
MSSC members and non-members are welcome to submit microscopically related articles for publication on the website. The member-only area of the website contains archived copies of the Society's microscopy journals, and infromation on the Society's slide library, stains, and collection sites, as well as the membership directory.
Yearly dues are payable as of January 1st of any given year.
Dues WAIVED
25.00/year for Regular Members. This membership is for those living in the Southern California area who expect to be able to attend meetings and workshops on a fairly regular basis. Note: this is a reduced fee as the Society's Journal is not currently in production.
15.00/every two years for Website Members. This membership is for those living outside of the Southern California area who cannot attend meetings and workshops on a regular basis and are joining to receive access to the member-only sections of the Society's website.
Payment by cash or check. Make checks payable to: "Herb Gold – MSSC"
For more information please contact MSSC Treasurer Herbert A. Gold at 323-665-8391 or email: herbgold at sbcglobal.net
Ready to sign up? Then click here to open our application form in Adobe Acrobat pdf format.
Please print a copy, complete the form and send it with your check to our Treasurer Herb Gold. Complete details are on the form.
---
WHAT'S NEW? / MSSC HOME PAGE / MSSC HISTORY / PROGRAM SCHEDULE /
ITEMS FOR SALE / NEWS AND EVENTS / ARTICLES & RESOURCES / CONTACT US / HOW TO JOIN / LINKS / MEMBERS AREA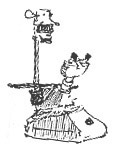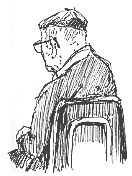 Cartoons by Nirvan Mullick
Site created and maintained by Leonie Fedel
Please email comments
© MSSC