Microscopical Society of Southern California


Items for Sale
---
We are happy to include announcements from individuals, such as microscopic equipment for sale or announcements about new books on microscopy. Submit items for sale for inclusion on this page by e-mailing the MSSC webmaster.
If you are a company wanting to promote your product on our website, please email the MSSC webmaster with your request.
MSSC reserves the right to refuse any request it deems inappropriate, and to ask for compensation for any such promotions it chooses to include.


MICROSCOPE EQUIPMENT
European (1780 - 1840) Private Collection for Sale
Rick Blankenhorn has the first installment of this early European (1780 - 1840) collection of microscopes (x90 microscopes) and related accessories (x60).
Contact Rick Blankenhorn for further details:
The Gemmery, P.O.Box 2560, Fallbrook, CA 92088
760 728-3321 rcb@gemmary.com
BOOKS
The Digital Photography Workflow Handbook,
by Prof. Brian Matsumoto.
This is a must have book covering the essential techniques for acquiring images with a digital camera through your microscope. You will not find a better illustrated guide to the subject.
$69.95 from Rocky Nook Inc
The Petrographic Microscope: Evolution of a Mineralogical Research Instrument,
by Daniel E. Kile.
This is Special Publication No.1, of the Mineralogical Record, Inc, a supplement to The Mineralogical Record, Tucson, AZ. Price is $20. It can be obtained from two sources:
The Mineralogical Record Inc.,
P.O. Box 35565, Tucson, Arizona 85740
520 297-6709, minrec@aol.com
Rick Blankenhorn,
The Gemmery, P.O.Box 2560, Fallbrook, CA 92088
760 728-3321 rcb@gemmary.com
Mineralogical Record December, 1998 publication on Goniometers
Price $15
Rick Blankenhorn,
The Gemmery, P.O.Box 2560, Fallbrook, CA 92088
760 728-3321 rcb@gemmary.com
---
WHAT'S NEW? / MSSC HOME PAGE / MSSC HISTORY / PROGRAM SCHEDULE /
ITEMS FOR SALE / NEWS AND EVENTS / ARTICLES & RESOURCES / CONTACT US / HOW TO JOIN / LINKS / MEMBERS AREA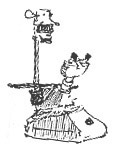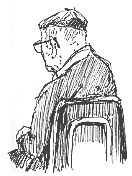 Cartoons by Nirvan Mullick
Site created and maintained by Leonie Fedel
Please email comments
© MSSC