---
Founded in 1938, THE MICROSCOPICAL SOCIETY OF SOUTHERN CALIFORNIA (MSSC) is devoted to the study and practice of the science and art of microscopy and to the collection and study of related scientific devices.

MSSC member, Carol Roullard talking about her passion...

.

Membership includes individuals with an active interest and experience in optical and electron microscopy and associated science and technology, as well as, novices with varied interests. The club is not exclusive. In addition to local Southern California members, we also have corresponding members from around the globe. Regular meetings are held on the third Wednesday of the month and workshops on the first Saturday of the month.
---
WHAT'S NEW? / MSSC HOME PAGE / MSSC HISTORY / PROGRAM SCHEDULE /
ITEMS FOR SALE / NEWS AND EVENTS / ARTICLES & RESOURCES / CONTACT US / HOW TO JOIN / LINKS / MEMBERS AREA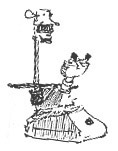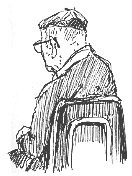 Cartoons by Nirvan Mullick
Site created and maintained by Leonie Fedel
Please email comments
© MSSC, 2014