Microscopical Society of Southern California


News & Events
---
Submit new items for inclusion on this page by e-mailing the MSSC webmaster.
EXHIBITIONS & SHOWS
The History of the Microscope
Dibner Hall, Huntington Library, Pasadena, CA
A permanent exhibition showcasing some of science's greatest achievements, from Ptolemy to Copernicus, Newton to Einstein, opened November 1, 2008 at the Huntington Library in Pasadena, CA. See http://www.huntington.org/thehuntington_full02.aspx?id=3000.
47th Annual Pacific Micromount Conference, 2013
February 1 and 2, 2013
San Bernardino County Museum, 2024 Orange Tree Lane, Redlands CA
The Mineralogical Society of Southern California and the San Bernardino County Museum will be jointly hosting this annual Conference at the Museum. There will be microscope time, a verbal auction, a silent auction, a well stocked sales table, and an over flowing give away table.
For complete program information contact Robert Housley rhousley@its.caltech.edu or 626-449-6454, or go to the website: http://www.mineralsocal.org/micro/pmc.htm.
WORKSHOPS AND PROGRAMS
Hook College of Life Sciences, Westmont IL

Petr's Microscopy Resources list of international meetings for microscopists
Southern California Society of Microscopy and Microanalysis (SCSMM)
Offers occasional events and programs. See http://www.scsmm.org
COMPETITIONS
The Nikon Small World Photomicrography Competition (annual)

The Nikon International Small World Competition is dedicated to furthering creativity
and excellence in photomicrography. See http://www.microscopyu.com/smallworld Winners receive one of 20 prizes, sorted according to rank in the competition.
Deadline for entry April 30.
see winners' gallery from past year:
Olympus Bioscapes Digital Imaging Competition (annual)

Submit up to five images and/or digital video clips to this competition, which will honor extraordinary microscope images of life science subjects. Submit entries by uploading them to the Olympus web servers, see http://www.olympusbioscapes.com/index.html First prize is a choice of Olympus products valued at $5,000. Nine additional winners will also receive valuable prizes from Olympus. You do not need to be a user of Olympus equipment.
Deadline for entry September 30.
see winners' gallery from past year:
NEED YOUR HELP
Help with Mayo Brothers Research
An old friend of the MSSC, Kevin Bennet has been asked by Mayo Clinic in Rochester, MN (where he holds a high level technical position) to research the Mayo Brothers' use of the microscope for early pathology uses....with the goal of making a historical display for the Clinic's welcome center here in Rochester. If you have any information to help further this research, please e-mail the MSSC webmaster.
---
WHAT'S NEW? / MSSC HOME PAGE / MSSC HISTORY / PROGRAM SCHEDULE /
ITEMS FOR SALE / NEWS AND EVENTS / ARTICLES & RESOURCES / CONTACT US / HOW TO JOIN / LINKS / MEMBERS AREA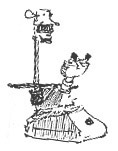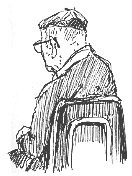 Cartoons by Nirvan Mullick
Site created and maintained by Leonie Fedel
Please email comments
© MSSC