Microscopical Society of Southern California


Articles & Resources
---
Submit articles for publication on this page to the webmaster (see Contacts).
Topics could relate to the technique, history, applications, subjects or art involving microscopes.
All articles are given voluntarily and no fee will be paid by the MSSC for any written material or graphics work sent in for publication.
All material on this page is copyright of the contributors themselves.
Some articles are quite large, pleas be patient while they download.
Books for sale can be found on the sales page.
MSSC's list of related links, can be found on the links page.
JOURNALS and MAGAZINES
MSSC Journals
The Microscopical Society of California (MSSC) stopped producing a formal Journal in 2004, but archives are available for download from the member-only section of the website.
The Microscope
The Microscope is an international journal founded by Arthur Barron in 1937 and dedicated to the advancement of all forms of microscopy for the biologist, mineralogist, metallographer or chemist. No matter what the field of research, the microscope is always a useful adjunct and often an essential tool. A successful journal for microscopists must, therefore, interest and benefit scientists from a wide spectrum of fields. The Microscope accomplishes this by emphasizing new advances in microscope design, new accessories, new techniques, and unique applications to the study of particles, films, or surfaces of any substance. Its readership includes microscopists from a variety of industries, including pharmaceuticals, law enforcement, forensic science, environmental services, materials-analysis consulting firms, academia, conservation, and government labs. A major source of papers for The Microscope is the Inter/Micro conference held each year in Chicago. Read more about Inter/Micro.
The journal is also open to papers from other meetings or papers written expressly for publication. The Microscope is published quarterly by Microscope Publications, a division of McCrone Research Institute.
Microscope Historical Society Journal
The Microscope Historical Society is a USA-based, international group of people with a common interest in the history of the microscope as a scientific instrument. They welcome all individuals interested in the microscope or its applications, past and present. The current publication of the Journal of the M.H.S. is a 169 page collection of contemporary articles on microscopes, some with historical significants. It is a superb collection of articles, a number provided by members of our own group, published on an annual basis. The editor and manager of M.H.S. is Mr. Dan Kile, is a long time friend of MSSC.
Modern Microscopy Online Journal
The Modern Microscopy Online Journal is a peer reviewed journal featuring articles, reviews, and tutorials about microscopy by some of the most experienced microscopists in the field, and access is free. As the main sponsor of the site, The McCrone Group staff has contributed a number of articles to get the site started. We are actively looking for new topics and ideas from the entire microscopy community. Submission information can be found on the site, and contributions are always welcome. The success of the site is determined by the participation from and the benefits provided to the microscopy community.
Microscopy-UK Micscape Magazine
Microscopy-UK produces their monthly Micscape Magazine online. This e-zine helps to promote the study of the small-scale world to enthusiast microscopists, professionals, and the public at large. Online article archives go back as far as 1995.
MicrobeHunter
MicrobeHunter.com is a blog website for current (and to be) amateur microscopists, teachers, students and anyone else who is fascinated by the miniature world. http://www.microbehunter.com/
INDIVIDUAL ARTICLES
Morphological originality of organisms: Statistical analysis of DIC images of Paramecium aurelia
by MSSC member Joseph Mastropaolo
This article appeared in the Microscopy and Analysis 28(4): 7-9, May/June 2014. Abstract: "It is well known that snowflakes are originals, but it is not well known if the same may be said for living organisms. Over a number of years, Wilson Bentley (1865-1931) photographed 5,381 snowflakes and found that each snowflake was an original [1, 2] (see Figure 1). Since 1931, others have confirmed his originality finding. 'And thus it's unlikely that any two complex snow crystals, out of all those made over the entire history of the planet, have ever looked completely alike,' says Libbrecht [3]. To date, evidently there have been no duplicate snowflakes discovered." Read the full article here.
Morphological originality and statistical probability of Micrasterias cells and semicells compared to the originality of snowflakes
by MSSC member Joseph Mastropaolo
This article appeared in the Journal of Plant Biology Research 2013, 2(1): 8-13. Abstract: "It is well known that there are no two snowflakes that are the same. Whether or not living organisms are like that is not well known. Micrasterias is a plant composed of a single cell with an isthmus dividing it into two semicells. The purpose of the study was to compare the morphology of a sample 105 Micrasterias cells and their semicells for originality or duplicates and to calculate statistical probabilities. All of the cells and their semicells were originals. There were no duplicates. Like snowflakes, the statistical probabilities for morphological unanimity amongst the Micrasterias cells and their semicells were well beyond the science standard for statistical significance. Like snowflakes in the non-viable realm, the results suggest that living organisms also may be unanimously original." Read the full article here.
Historical
History of Zeiss
Copyright 1994-2005 Company Seven and Carl Zeiss - All Rights Reserved
The Billings Microscope Collection of the
Medical Museum Armed Forces Institute of Pathology
"Evolution of the Microscope" displays items from the world's largest and most representative collection in tracing the development of the basic tool of the bioscientist over the last 400 years. The exhibit includes the 17th-century, handcrafted, leather and gold-tooled microscope used by Robert Hooke in the preparation of "Micrographia," one of the first books ever written about observations made through a microscope.
Microscopes and Equipment
A Superlens for Nanoscale Optical Imaging
"Using a thin film of silver as the lens and ultraviolet (UV) light, scientists at UC Berkeley have built a superlens able to record images with a resolution of 60 nanometers and suitable for integration in today's optical microscopes which have only a resolution of down to 400 nanometers." (2005)
Read more ...
The Lenser D47852 Flashlight
Richard Nelson's article on Using the Lenser LED Flashlight as an illuminant
for your stereo microscope. (2009)

Forever Flashlight
Richard Nelson's article on using a Forever Flashlight as an illuminant
for your stereo microscope. (2009)

Microscope Techniques
RESEARCH STUDIES
Dr. Gray Greenberg is one of the world's experts on the study of sand grains. Dr. Greenberg provided a beautiful presentation on his work at one of MSSC's lectureship meetings a few years ago. Visit his website to read more about the work he continues to do on this subject. http://www.inspirationgreen.com/magnified-grains-of-sand.html
---
WHAT'S NEW? / MSSC HOME PAGE / MSSC HISTORY / PROGRAM SCHEDULE /
ITEMS FOR SALE / NEWS AND EVENTS / ARTICLES & RESOURCES / CONTACT US / HOW TO JOIN / LINKS / MEMBERS AREA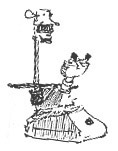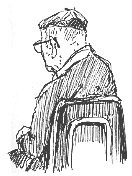 Cartoons by Nirvan Mullick
Site created and maintained by Leonie Fedel
Please email comments
© MSSC